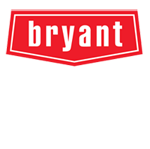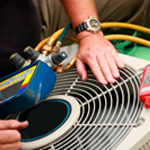 With regular maintenance you will prevent small problems from becoming big problems and ensure optimal performance of your comfort system. We also offer annual service agreements, which can reduce the cost of a Performance Tune-Up.
Regular maintenance will:
Provide longer lasting equipment
Reduce utility bills
Reduce repairs
Provide a more comfortable indoor environment
Protect your investment
What we do during a Performance Tune-Up:
Air Temp Service Maintenance Agreement
We will provide you with the following service on each maintenance visit. We don't offer different levels of service because all of our customers will be treated the same way we have for the past 24 years, with the best service we can provide.
Clean and adjust burner assembly
Clean ignition assembly
Examine heat exchanger
Replace air filters
Lubricate motors and bearings
Clean out condensate drains
Check refrigerant charge
Check all safety devices
Test starting capabilities
Clean and adjust blower assembly
Tighten electrical connections
Measure volts/amps
Adjust thermostat calibration
Check indoor and outdoor coils
Clean condenser coil
Measure temperature difference
Apply protective coating to unit
Adjust gas pressure
Adjust pilot
Monitor A/C & Heating cycles
Clean Electric Heat Strips
Benefits of your agreement:
No Overtime Charges
10% Discount on Parts
Extended Equipment Life
Lower Utility Bills
Priority customer status
Fewer repairs
Note: No repair or improvements will be made without customer authorization.